In 1927, the days of silent film were coming to an end, but some brilliant directors sent it out in style. William Wellman's Wings and F. W. Murnau's Sunrise landed the first-ever Academy Awards, while in The Soviet Union Sergei Eisenstein's October hit the screens. But a French film towered even over that mighty company in ambition, scope, and enduring fascination: Writer/Director/Producer Abel Gance's Napoléon.
The plot: Well, take a deep breath, because this 5 1/2 hour epic covers a lot of ground (and incredibly, Gance wanted to make it only the first of a series of six movies!). The story begins when young Napoleon (Vladimir Roudenko) is an eccentric, bullied schoolboy, already brilliant at strategy and tactics as shown by his triumph at a massive, extended, snowball fight. He grows into an impecunious, unappreciated young man (Albert Dieudonné), with little to comfort him other than his loving family of origin in Corsica. The French Revolution erupts, and Danton (Alexandre Koubitzky), Robespierre (Edmond Van Daële), and Marat (Antonin Artaud) try to guide its fractious, passionate supporters, while Napoleon's life is turned upside down by political events, forcing him into a dramatic escape from Corsica. But fate finally smiles on Napoleon when he is given command of the artillery at the Siege of Toulon, defeating the British and becoming a hero of the revolution. Returning to Paris and enmeshed in political intrigue as The Revolution devolves into The Terror, he finds time to romance the bewitching Joséphine de Beauharnais (Gina Manès), before being promoted to head the French Army in Italy, leading to a spectacular final battle against his country's enemies. (Insert sound of reviewer pausing to catch his breath). But those are just the highlights of this mammoth cinematic event.
Everything about this movie is on an epic scale, the performances, the battles, the artistry, and the themes. And yet it's in no way ponderous or pretentious; indeed it's tremendously fun to watch, containing thrilling action sequences, delightful moments of comic relief, and eye-catching eroticism. The best way to see this film if ever you get the chance is on a big screen with a live orchestra. But though I suppose it's a sin, you can still appreciate many of its virtues on a smaller screen.
The movie is also unforgettable because of Gance's creativity as a filmmaker, as he fluidly shows off innovation after innovation in multiple exposure, triptych photography, fast cutting, special effects, cameras strapped to horses, and more. He was such an influential filmmaker that you will many times recognize moments that were echoed or consciously copied in subsequent films. My own favorite of these is the scene in which before a life or death battle, Napoleon confronts the ghosts of The Revolution, which almost perfectly prefigures Aragorn doing the same in the Paths of the Dead scene in The Two Towers.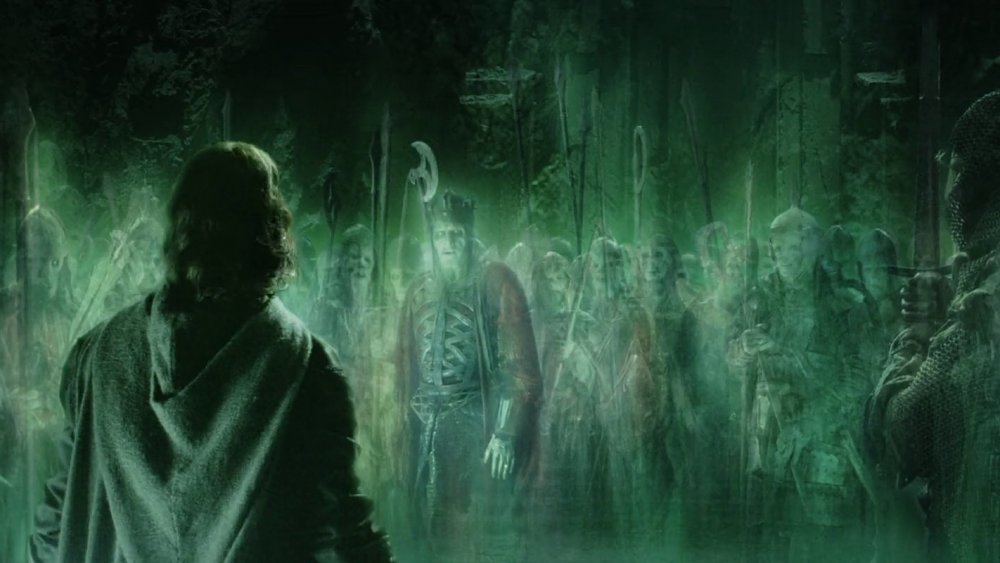 Gance cut and re-cut Napoléon many times over the years. The original Paris release was 4 hours (which I suspect is about the right length as the 5 1/2 hour version has some slow spots). In one of the most astonishing feats ever in cinematic restoration, historian Kevin Brownlow painstakingly reassembled the film with input from Gance and financial support from Francis Ford Coppola. That preserved this treasure of the silent era for future generations, earning Brownlow an honored place in film buff heaven.